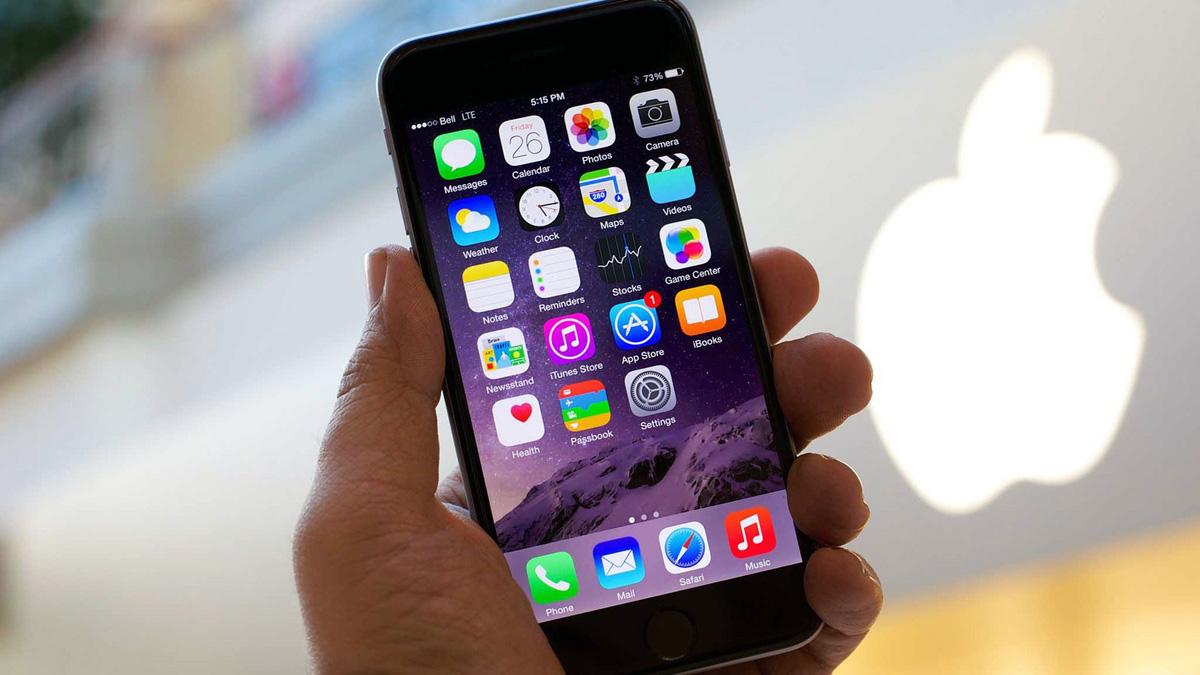 With each stock trading at all-time highs, both Apple (AAPL) and Amazon (AMZN) have performed well so far this year for investors. Both continue to be on a torrid growth path and have a similar enterprise value, but that's where I see the similarities stop. I consider Apple to still be one of the best stocks on the market. Apple's combination of operating performance, growth rate, balance sheet, and valuation make it an attractive stock. As an added bonus, Apple has begun returning significant amounts of capital back to shareholders in the form of dividends and share repurchases. Amazon's revenue is growing at a faster rate, but it's yet to result in meaningful operating margins, profits, or free cash flow. Right now, Amazon's valuation is difficult to quantify from a fundamental approach. The stock price is more based on its potential, but I believe this is speculative and greatly increases the stock's risk. For Amazon's stock price to make sense, some pretty outrageous assumptions need to be made and it's still unclear if or when the company can make those achievements.
Operating Performance – Winner: Apple
Amazon is growing its sales at a faster rate, but I consider Apple the superior performer given the rate at which its revenue is turned into real profits. Year-to-date, Apple has grown revenue by 15% compared to last year and is on pace for a record year across all major operating metrics. In my opinion, Amazon's performance still falls a little flat with operating and profit margins that are still less than 5%.


Free Cash Flow – Winner: Apple
If there's something to really pay attention to, it's the free cash flow that Apple and Amazon produce. No company produces cash flow like Apple, which has been funding a massive share buyback program. This has amounted to $53.3 billion spent this year already. Amazon is valued almost as much as Apple, yet produces a fraction of the free cash flow. Just like operating performance, Amazon has yet to turn its large amount of revenue into meaningful free cash flow. I think that Amazon has the potential to reach the levels that Apple is currently at, but how long will this take? It could be 10 years from now and I believe that kind of speculation makes it a risky stock to bet on.


Balance Sheet – Winner: Apple
With a net cash balance of $129 billion, Apple is the true king of cash and has the far superior balance sheet. This level of cash provides a level of operating flexibility that no company can match in terms of investment and acquisition potential. Amazon has been taking on debt recently and actually has a negative net cash balance, which is a result of some of the things I've already pointed out (e.g. no meaningful profits yet). While its level of debt is still small compared to its enterprise value, I do think this is something to watch.


Valuation – Winner: Apple
Apple's valuation is rooted in fundamental analysis and looks attractive across the board. I especially like Apple's 18.7x EV/FCF ratio and a growth rate above 10%. Amazon's valuation on the other hand is hard to make sense of from a fundamental perspective. As an example, Amazon's price/sales ratio of 4.52x is extremely high for a company that has had profit margins of only 4% so far this year.

Forward P/E, Price/Sales, and PEG Ratio provided by Yahoo Finance.
EV/FCF provided by Ycharts
LT Growth Rate derived from Forward P/E and PEG Ratio
Averages for Forward P/E and EV/FCF do not include Amazon
Wall Street's Opinion – Winner: Draw
Wall Street is considerably more bullish on Amazon than Apple. The majority of analysts recommend Amazon as a 'Buy" and the average target price represents more upside potential. According to MarketWatch, the average target price for Apple is $214, which represents 2% downside based on the current share price of $219. The average target price for Amazon is $2,127, which represents 10% upside based on the current share price of $1,936.

Risk Profile
I've believed for a long time that there's tremendous risk in Amazon's valuation returning back to historical averages. A large percentage of the stock price increase has been a result of increasing price/sales multiples, which is now at 4.52x (a crazy number for an e-commerce company) and more than doubled over the last couple of years. For comparison, Walmart's (NYSE:WMT) price/sales ratio is only 0.55x. Apple's stock does not have this risk given its current price/sales, forward earnings, and EV/FCF are all very reasonable.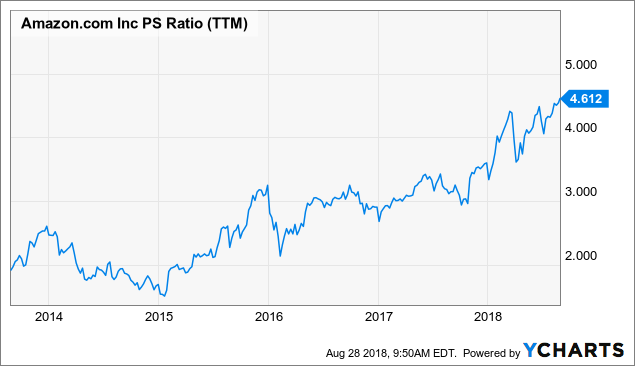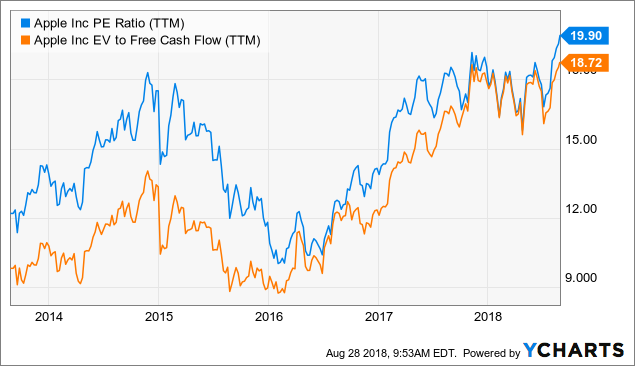 Conclusion
In my opinion, there's a number of factors that make Apple look much more attractive when compared to Amazon:
Apple trades cheaper at every major valuation multiple. In particular, a significantly lower EV/FCF and PEG ratio are compelling.
Apple produces significantly more free cash flow, which has allowed it to amass a cash war chest, fund a dividend, and repurchase stock.
Apple's stock price is a result of strong performance, which is identifiable through its valuation multiples.
Apple has tremendous untapped potential, but the stock is valued on today's performance. Any untapped potential will likely yield additional upside in the stock.
Disclosure: I am/we are long AAPL.
I wrote this article myself, and it expresses my own opinions. I am not receiving compensation for it (other than from Seeking Alpha). I have no business relationship with any company whose stock is mentioned in this article.